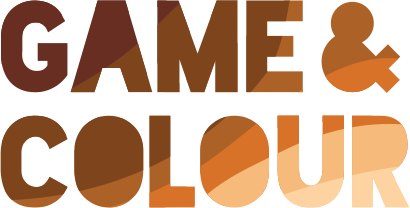 Game & Colour supports and amplifies game developers of colour in Tiohtià:ke (Montréal) and beyond...
---
---
CODE OF CONDUCT
How can I positively contribute to the space?
Center black and indigenous experiences

Believe survivors

Recognize your own privilege

Uplift and invest in the success of your fellow community members. By shining together, our voices and presence grows stronger.

Racism isn't a dirty word. Only by recognizing it in its various forms, can we begin to unlearn, examine injustice and understand how to take action.

Listen. Conversations are not only an opportunity to be heard but to also hear the viewpoints of others, thereby learning... Know when to take a step back during heated or emotional discussions.
What actions will not be tolerated?
Harassment of any form including but not limited to discrimination against LGBTQIA+ people, sexism, racism, ableism, colourism, transphobia, ageism

Violence, abuse, intimidation, stalking

Silencing behaviours such as tone policing and gaslighting

Persistent micro-aggressions in the form of comments, "jokes", memes, materials, or otherwise

Repeatedly misgendering others

Demeaning, gatekeeping, non-constructive commentary

Advocating or centering destructive power structures such as white supremacy, fascism or any of the above

Doubling-down on or encouraging harmful behaviours (such as the above) in others
Is there no room for mistakes?
Game & Colour is a learning environment. We acknowledge that no community member is perfect and take our community members' actions in good faith. We will speak and work to educate those persons who we believe are genuine in their endeavours to change, grow and seek knowledge. That said, any actions taken will depend on the gravity of the offense and impact it's had on the community.
What if I experience or witness something?
In the event of an uncomfortable situation, harassment or you being witness to any such event, we encourage you to speak with any of our organizers (Rebecca Cohen Palacios, Saleem Dabbous, Lateef Martin, Victoria Tran) or email [email protected] anytime.

There is no time limit to contacting us. Whether the event occured months ago or right away, we encourage speaking up when you are most comfortable and ready to do so. Each report remains confidential and any actions taken will be with your consent.
What if a toxic or abusive person is part of the Game & Colour community?
Please talk to or email ([email protected]) an organizer immediately. We believe survivors. If a community member is known, either publicly or within whisper networks, for harmful behaviour and/or abuse we are open to hearing about them. Any actions taken will be with your consent or the consent of the confidential source.